Rebirth Island Bunker Codes December 9, 2023
Hello Guys! Welcome Back to another gaming article on Call of Duty Game. If you have been playing Call of Duty game for a while then you all must be familiar with Call of Duty's Easter eggs. While playing the game you all have seen many easter eggs throughout the map. As a gamer, we all know that getting an easter egg is how difficult.
So for this reason we are going to share an article about Rebirth Island Bunker Codes to achieve the easter egg. On This page, we will talk about a brief intro to the Call of Duty game & also discuss rebirth island bunkers.
Later we will talk about how to get these working Rebirth Island Bunker Codes & how to unlock the entrance of Rebirth Island Bunker.
So without wasting more time let's get started.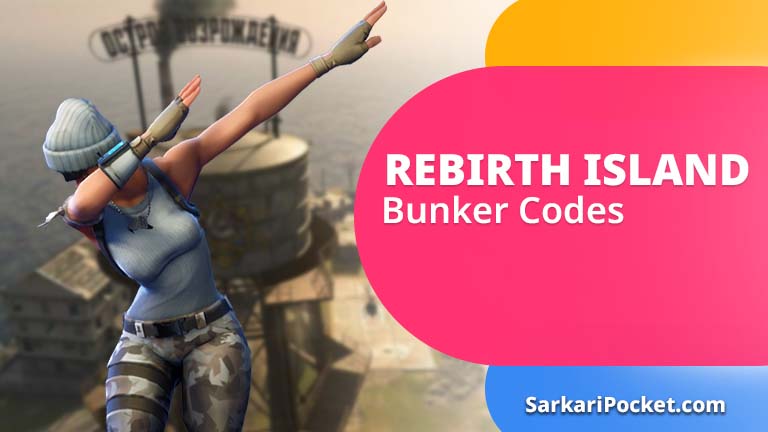 Overview of Rebirth Island Bunker Codes
Rebirth Island Bunker Codes have become an important aspect of the popular game, Call of Duty: Warzone. These codes unlock secret bunkers scattered across the island, giving players access to valuable loot and exclusive areas.
In order to open these bunkers, players must first obtain a Red Access Card. These cards can be found randomly in loot crates or by completing specific challenges.
If we talk about the Rebirth Island Bunker Codes then it can be accessed by Secret Code. This code is a combination of 3 individual codes. These codes are given below.
Rebirth Island Bunker Code List
| | |
| --- | --- |
| Code 1 | 425 |
| Code 2 | 14 |
| Code 3 | 627 |
Every code section have there different role. Let's explore one by one. The first 3-digit Code "425 " is a bunker code. The rest of the code helps Bunker to assemble the complete code. So the find code will be "425-14-627".
How to Unlock Rebirth Island Bunker Yellow Entrance
There are 4 steps that you need to unlock the Rebirth Island Bunker Yellow Entrance. And these steps are.
The Briefcases
The Photographs
Assemble the Codes
Open The Bunker
We will explain each one below in detail.
The Briefcases
The briefcase is the first clue to Unlock Rebirth Island Bunker Yellow Entrance. But for this, you must have a good team with you. Because there are 13 Briefcases waiting for you. And they have set spawns. But you get only one spawn per game. That's why we are saying you need a good team to spot it.
The Photographs
Once you complete the first step to open the Rebirth Island Bunker Yellow Entrance now next step is the Photographs. Now you will see 3 photographs around the briefcase. You have the hidden clue from these photos. These photos are very important because they are going to guide you to find the codes of Rebirth Island Bunker Codes.
These photos contain the location of the hidden code. So you have to remember these locations if you want to get the code.
Assembling The Codes
Now if you reach to the correct location you will these 3 codes.
Now you have to assemble the code in this format xxx-xx-xxx.
Bunker
So after doing everything you will reach the last step here, you will reach the yellow bunker. If we talk about the location of this bunker then this is located at Headquarters Command Center.
Now You have to enter the Yellow bunker. Here you will find the Red Room Milano 821 Blueprint on the table. Pick this blueprint and add it to your inventory.
Except for this blueprint, you will find more rewards like Killstreak, bonus perk.
Conclusion
Finally, you have unlocked the Rebirth Island Bunker Yellow Entrance. Now you can go to this bunker as much time as you want and grab all the rewards that are inside it.
Keep an eye on our website for more tips, tricks and tutorials related to Call of Duty game. We hope this article helped you in unlocking the Rebirth Island Bunker Yellow Entrance.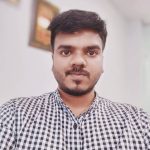 About Author
---
My name is Gaurav Saini. I have done B.tech in Computer Science From Guru Jambheshwar University(Hisar). I am a Professional Digital Marketer. And I have been doing SEO since 2018. I am a senior Seo Analyst at SarkariPocket.com. I manage this entire website like the content writing process. On-Page Seo, Off-page Seo Strategy. And I also write articles on this site related to the internet, technology & gaming.
Follow Me On Social Media:-