What is the Best DNS for PS4?
A considerable percentage of users are still experiencing DNS (Domain Name System) issues with their consoles regarding DNS for PS4 2023. Because of these issues, online gaming may become increasingly difficult or maybe cease to exist. As a result, many are looking at other DNS options in order to improve their whole gaming experience.
In this article, we are going to tell you the process of resolving DNS issues on your PlayStation 4 (PS4). We conducted considerable research and analysis during our findings in order to provide you with an accurate response.
We recognize how important it is for you to be able to play games uninterrupted. We will present simple procedures and utilize straightforward terminology. We assure you that you will get clear instructions and explanations that will enable you to implement these strategies even if you are unfamiliar with technology. After reading the rest of this article, you won't have to worry about issues when playing games on your PS4 related to DNS for PS4.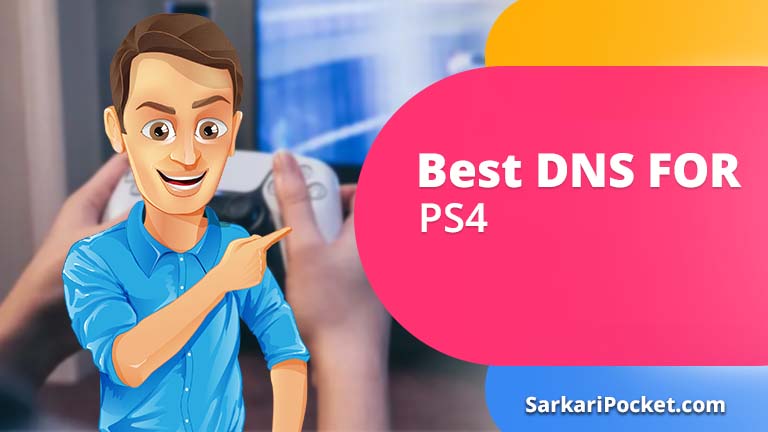 What is the Best DNS for PS4?
The optimal domain name service (DNS) for your PlayStation 4 is one that provides connections that are both quick and dependable, reducing latency and ensuring a seamless gaming experience. Many gamers have reported success when using Google's public DNS servers (8.8.8.8 and 8.8.4.4) or Cloudflare's (1.1.1.1).
These servers have an exceptional history of both performance and consistency. Changing the DNS settings within the PS4's network settings menu is straightforward. Experimenting with various Domain Name System (DNS) options will help you find the one that functions optimally with your specific Internet connection. Consider that your choice of domain name server (DNS) may have a significant impact on the content of your gaming experience.
How to edit DNS server settings on your PS4?
From the PS4 Menu, scroll right to Settings > Network > Set Up Internet Connection > Select either Wi-Fi or LAN cable (Wired).
If you are using WIFI then follow the steps as:
Wi-Fi: Custom > Select Network > Enter Password (automatically saved if you are already using this network) > IP Address Settings (automatic) > DHCP Host Name (Do Not Use) > DNS Settings (Manual).
If you are using LAN (wired connection), then follow the steps:
LAN (Wired): Custom > IP Address Settings (Automatic) > DHCP Host Name (Do Not Use) > DNS Settings (Manual).
From there, enter the Primary DNS as "208.67.222.222" and the Secondary DNS as "208.67.220.220"
Then click on MTU Settings (Automatic) > Proxy Server (Do Not Use) > Test Internet Connection
How to Setup DNS on PS4?
Use the following steps to setup DNS on PS4:
Scroll up to the top menu and select "Settings."
Change the network settings by going to Settings and selecting "Network."
Select "Set up an Internet connection."
Depending on how your network is configured, select "Use Wi-Fi" or "Use a LAN Cable."
Choose "Custom" to configure things manually.
Select "Automatic" unless you prefer your IP address.
In the DHCP Host Name field, select "Do Not Specify."
Select "Manual" to configure DNS on your own terms.
Enter the primary and backup DNS server addresses. (For example, Google's DNS addresses are 8.8.8.8 and 8.8.4.4).
Maintain the MTU settings at "Automatic."
Unless you have a unique proxy, select "Do Not Use" for the proxy server.
After you've saved your modifications, double-check your Internet connection to ensure it's operational.
Conclusion
Finally, boosting the efficiency of your PS4 by understanding and altering its DNS settings is a simple task. Thanks to the precise instructions, you now know how to improve your console's connection, resulting in less lag and smoother gameplay. Keep in mind that reaching peak performance is dependent on your DNS server of choice. You'll be unstoppable in any video game with this newfound skill.
FAQs
How to Check DNS Speed?
Online instruments or software like DNS Benchmark can be used to test DNS speed. In order to determine which DNS server is the quickest, they have to measure response times.
Which DNS server for PS4 is best for gaming?
The speed and dependability of public DNS servers like Google's (8.8.8.8) and Cloudflare's (1.1.1.1) make them ideal for PS4 gaming.
What is primary and secondary DNS?
When your device needs to look for an IP address, it will first contact the primary DNS server. A secondary DNS server is there as a backup in case the primary one goes down. Both guarantee uninterrupted online activity.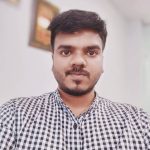 About Author
---
My name is Gaurav Saini. I have done B.tech in Computer Science From Guru Jambheshwar University(Hisar). I am a Professional Digital Marketer. And I have been doing SEO since 2018. I am a senior Seo Analyst at SarkariPocket.com. I manage this entire website like the content writing process. On-Page Seo, Off-page Seo Strategy. And I also write articles on this site related to the internet, technology & gaming.
Follow Me On Social Media:-