Maplestory Rose Clipping Guide
Since its inception in 2003, the free-to-play online RPG Maplestory has been providing epic experiences with a breathtakingly unique 2D aesthetic. Maplestory looks to have lost a major amount of its fan base since new releases are published every day.
However, Maplestory has made a strong comeback, with its prelaunch edition promising a completely new experience that will entice both old and new players. There's a lot for those who are interested in the Maplestory rose clipping reboot.
As a result, the purpose of this guide is to explain how to obtain Maplestory Rose Clipping in order to open pocket slots and gain a boost. We will also mention Maplestory rose clipping use in this post. Continue reading below to learn more.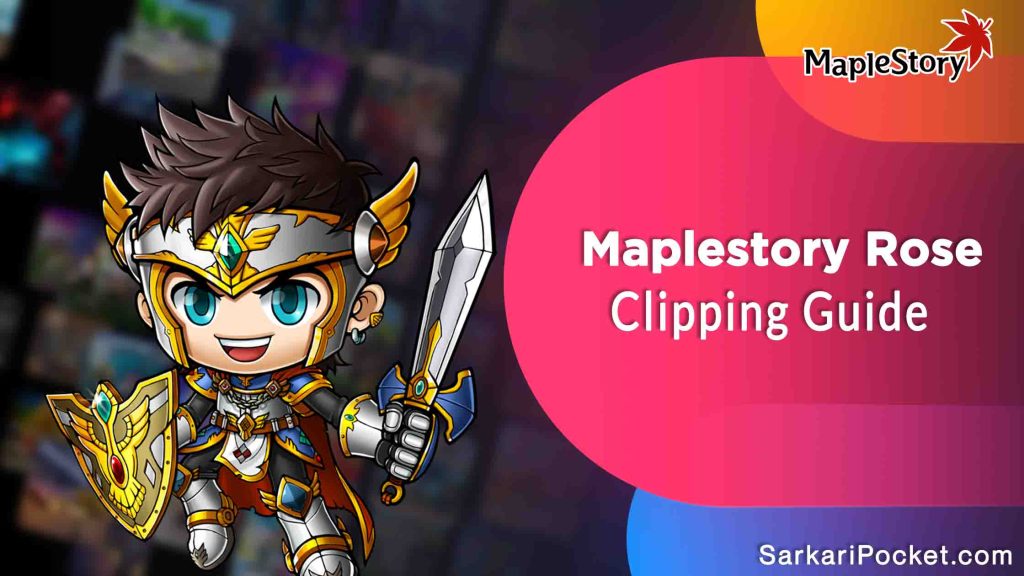 Also Read:-Maplestory DPS chart 2023
How to unlock the pocket slot quest & Earn Rose Clipping?
Please read the following guidelines to complete the Pocket Slot Quest:
Raise your charm to a level of 30.
Go to the left edge of the screen.
Select the Star.
Locate the quest "Excessively Charming."
Last but not least, accomplish the task.
In Maplestory, finishing the Excessively Charming quest unlocks Pocket Slot and grants Rose Clipping.
How To Get Your Charm To level 30?
You must first gain 30 charm levels on that character in order to access the pocket slot task, which may appear challenging at first. However, if you know how to increase charm using the ways below, it's actually fairly simple:
1. Quests
There are a few MapleStory tasks that offer little quantities of charm, but they are unlikely to provide enough charm experience to get you to level 30.
2. Equipment
Some things give players a small to moderate amount of charm experience when they first equip them, however owing to the untradeable post-equip mechanisms; this typically binds the item to your character.
Despite this, generating charm from good items while fighting these monsters is still a feasible option because these items have low worth on normal servers' auction houses.
3. Item that Uses a Trait
Cologne, premium cologne, trait increase, and trait boost potions are the products to watch out for on your route to level 30 since they will provide the majority of your charm experience.
Monster Collection adventures, and Day 20 of each month's monthly prize are the best ways to get these things. The best way to get the needed charm level to achieve the MapleStory pocket slot quest is to use the day 20 reward.
Also Read:-Top 10 Best Games like Maplestory
Excessively Charming Guide
The pocket slot quest is only available if you've met the 30 charm criteria listed above, and it's performed in the following steps. The primary criterion to overcome is how to achieve Rose Clipping:
Accept Big Headward's "Excessively Charming" quest on the star tab on the left of your screen, where you accept most event stuff.
In ardent mill, you may get a Rose Clipping at the auction house or by picking herbs with the Herbalism skill.
Saffron can teach you herbalism as a desired career skill once you complete The Professional quest.
Use the portal there at the bottom right of an ardent mill map to reach the Novice Hidden Herb Field.
Start picking herbs from the map; the Rose Clipping item is indeed a reward if you succeed. To harvest the Rose Clipping item, use the harvesting key in your key settings.
In Henesys, pay a visit to the Hair Salon.
After speaking with Big Headward, you will have completed the pocket slot task.
Conclusion
So it was all about Maplestory Rose Clipping Guide. I hope you would like this article. If you have any queries or questions then you can ask us. There are more articles related to Maplestory. You can check out those articles.