50+ Working Free Mathway Accounts December 9, 2023
Are you searching for free premium Mathway accounts? Then you have landed on the right page. Here I will share all the best methods to get Mathway Premium accounts. So If you are a student searching for ways to solve a math problem, you can get help from tools like Mathway.
Such tools are available online to help students and understudies find answers to math problems they cannot solve. Solving problems requires a free Mathway account. If you have been searching for a way to get an account, then we can help you with this matter.
You can get the full advantage from Mathway by getting your answers easily, regardless of whether you are an educator or an understudy. This guide will explain the procedures for getting Mathway accounts for free to get all the premium features.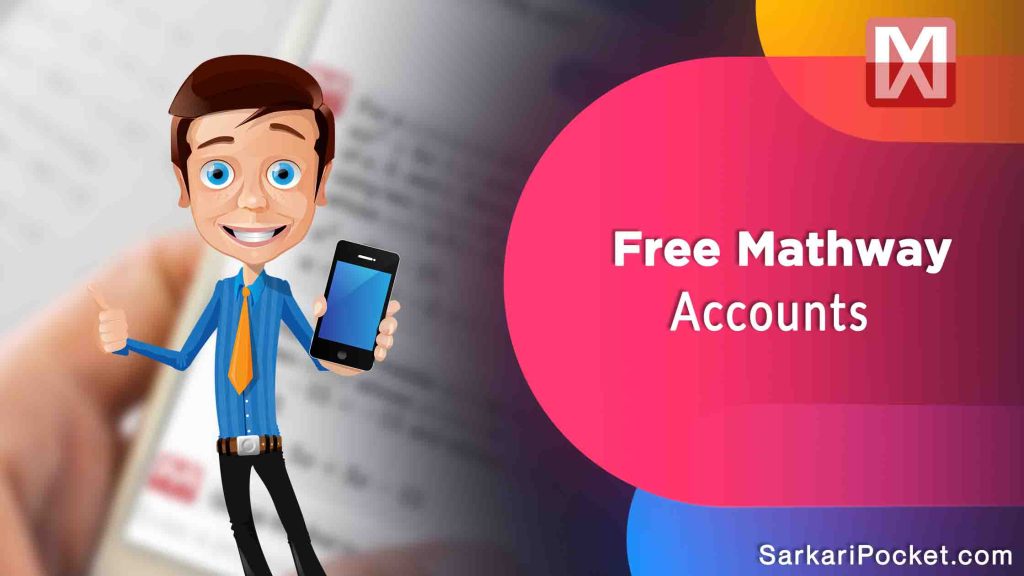 Disclaimer:-These free accounts mentioned in this article are picked up from the internet. We don't support Downloading Content.
What is Mathway
Mathway is an extraordinary online tool and a gift for understudies who face trouble with mathematical questions. Indeed, most of them feel that math is a truly extreme subject to study and too intense to even think about. This platform takes care of all the problems related to Maths.
Mathway assists understudies with their numerical statements, and this tool has now become famous worldwide for its highlights on the platform. Understudies like this tool because Mathway tackles any Maths issues in no time.
It isn't only a source for the students but is also an extraordinary aid for them in their math schoolwork, and they can rehearse mathematical questions with the assistance of Mathway. Mathway can assist you with further developing your maths critical thinking abilities.
How To Get a Mathway free premium Account?
There are some best ways by which you can get Mathway premium accounts for free. You can use all of these methods without any issues. All these methods are 100% legal and free to use.
#1.Daily Updated Free Username And Password Lists
I am sharing a daily update free username and password list of free Mathway accounts. I hope these accounts will help you solve your math problems. I request you guys please don't change passwords because more guys like you are searching for free Mathway premium accounts.
| Email | Password |
| --- | --- |
| marco@gmail.com | marco@3232 |
| jason@gmail.com | jason@546 |
| gabrial@gmail.com | gabrial@434 |
| ringonal@gmail.com | ringonal@0323 |
| virinonl@gmail.com | virinonl@21312 |
| martin@gmail.com | martin@0332 |
| parco@gmail.com | parco#322 |
| hezzyian@gmail.com | hezzyian@9432 |
| girimam@gmail.com | girimam@054 |
| alianana@gmail.com | alianana@003 |
Alternative Ways To Get Mathway Accounts
With Swagbucks
Swagbucks is a source through which you can get free premium accounts for Mathway. Here is the procedure.
Join on the home page of Swagbucks by utilizing your email id.
You will get affirmation mail a couple of moments later. Tap on the link for affirmation.
The info for a premium account will immediately be given to your email account.
You can use this strategy as many times as you need.
Premium Web Application
By downloading the cracked version of Mathway, you can easily get an account with premium features. You can get it from the web and install it on your phone, replacing the first Mathway application. This crack will open all of the superior elements and doesn't expect you to do anything or pay any price.
All you need to do is find and download the Premium web application for Mathway and register a free Mathway account to begin taking care of your numerical statements instantly.
With Survey Junkie
Survey Junkie is another source, a web-based platform through which you can get rewards by completing surveys. We can straightforwardly get what we want by wrapping up the responsibilities given by Survey Junkie. The means to be followed to make a free account for Mathway through Survey Junkie you to follow these steps:
Open your internet browser.
Access the Survey Junkie site, where a pop-up menu shows up in which you need to enter your info to create Mathway account.
Later, an affirmation mail will be sent to your mail.
Open your mail in another tab and snap on the link.
Then, it will give you a free premium account for Mathway at your given mail.
After that, you can easily use the features.
How Can Mathway be Used?
Mathway can be used for a variety of purposes. It can be used to solve math problems, such as equations and calculus, or to check answers for homework and tests. It also provides step-by-step solutions that can be used to solve difficult problems.
In addition, Mathway allows users to graph equations and solve for specific parameters, enabling students to see the problem solved in a graphical format. Mathway also has an extensive library of math topics for review so users can brush up on their skills in a subject. Mathway can also be used to convert units of measurement and calculate statistical probabilities.
Features
Comprehensive Solutions:
Mathway provides step-by-step solutions for various math problems, including algebra, calculus, trigonometry, and more. It features an extensive library of problems from basic to advanced levels, with detailed explanations and worked solutions.
Syntax Checking:
Mathway's syntax-checking feature offers real-time feedback on the correctness of your input equations. Syntax Checking ensures that you won't receive incorrect answers due to typos or mistakes in your equation structure.
Interactive Graphs & Charts:
Visualize math concepts using interactive graphs and charts to explore equations or visualize functions in various ways. You can also plot points or draw lines to better understand mathematical concepts.
Step-by-Step Explanations:
With Mathway, you receive the answer and a detailed explanation of each step in the solution process so that you can follow along and understand why it works.
Bookmark & Access from Anywhere
You can save your solutions and access them from any device with an internet connection using Mathway's bookmark feature. This feature makes it easier for students to review their work or continue working on their problem sets even when they are away from home or school.
Advanced Problem-Solving Techniques
Mathway features specialized problem-solving techniques such as linear programming, geometry problems, and matrix operations. This Technique makes it easier for students to learn advanced features of mathematics without getting overwhelmed by the complexity of a problem.
Practice Problems
Mathway features practice problems at various levels, from basic to advanced, so that users can test their skills and knowledge. These practice problems make math learning fun and engaging while ensuring you understand the concepts better.
Test Preparation
Mathway features multiple-choice tests and quizzes on different topics, such as algebra, calculus, trigonometry, etc., to help students confidently prepare for their exams or assessments. The timed tests also ensure that students don't take too long to complete an answer which helps them develop speed in problem-solving.
Tutoring Services
Mathway's online tutors provide one-on-one help and guidance with any math problems you might face. This service helps students understand the subject matter from a seasoned expert instead of struggling to understand it independently.
Affordable Pricing
Mathway offers affordable subscription service pricing, making it easy for students to access all features and benefits without breaking the bank. This pricing ensures that everyone can get access to quality math education no matter their budget constraints.
Conclusion
It was an easy guide about how to get a free Mathway account, in which we have listed the easiest procedures to get the work done. We shared details of this platform, too, along with its features. For more, see FAQ.
FAQ
Is Mathway worth the cost?
Mathway offers you instant answers to every one of your concerns, yet to see the bit-by-bit steps, then you want to pay. Membership costs $19.99 every month or $99.99 per year.
Does Mathway have any membership plans?
Mathway Premium is a membership for Mathway clients that permits admittance to every answer to numerical questions on the platform. The subscription can be canceled anytime that a user wants.
Related Articles
Free Course Hero Answers Unlock And Unblur Images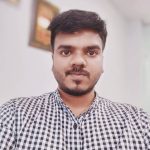 About Author
---
My name is Gaurav Saini. I have done B.tech in Computer Science From Guru Jambheshwar University(Hisar). I am a Professional Digital Marketer. And I have been doing SEO since 2018. I am a senior Seo Analyst at SarkariPocket.com. I manage this entire website like the content writing process. On-Page Seo, Off-page Seo Strategy. And I also write articles on this site related to the internet, technology & gaming.
Follow Me On Social Media:-