50+ Free Psn Accounts email and Passwords September 28, 2023
If you are looking for Free PSN accounts, you have landed on the right page. This article will provide a detailed guide on getting a free PSN Plus account.
You will also get to know about the various benefits that come along with having a free ps4 code with money. But before that, let us discuss what PlayStation is to get our basics right. So, without further ado, let's get started.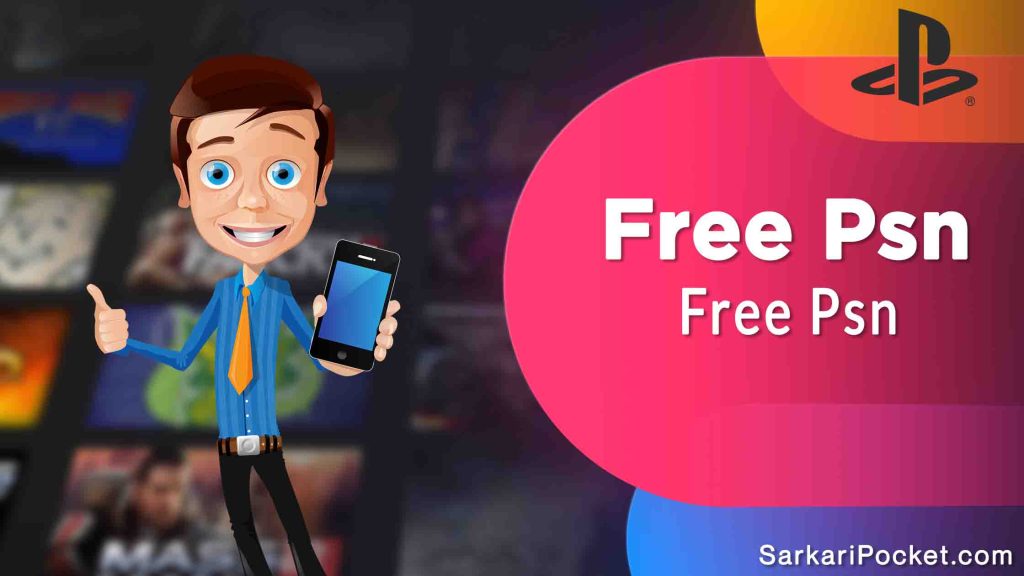 Disclaimer:-These free accounts mentioned in this article are picked up from the internet. We don't support Downloading Content.
What is PlayStation Account?
A PlayStation account is a username and password used to access the online services of Sony's PlayStation gaming platforms. PlayStation account includes the Playstation Network (PSN), PlayStation Store, and more. Using a Playstation account gives you access to exclusive content such as downloadable games, add-ons, discounts, and more!
It also allows users to build profiles, add friends, and communicate with other players. Setting up a PlayStation account is simple and easy – just create an account on the PlayStation website and start exploring what the gaming world has to offer! With your Playstation account, you'll never miss out on what's happening in gaming culture.
The PlayStation 4 (PS4) and the PlayStation 5 (PS5) are home video game consoles developed by Sony Interactive Entertainment. The PS4 was released in 2013, while the PS5 was released in 2020. Both systems offer enhanced gaming experiences, with the PS5 offering improved graphics, faster loading times, and higher resolution than its predecessor. The PS4 features a library of over 4000 compatible titles, while the PS5 library is still growing.
Best Way To Get a Free Play Station Account
Various methods can be used to obtain a ps4 account with free games. However, not all of them are equally effective. This section will discuss the most popular and effective methods to get your hands on a PlayStation trial account for free.
Free Psn Accounts And Passwords September 28, 2023
So here I am sharing daily updates on a free ps4 account with games. You can check out these accounts and play your favorite game without issues.
And please don't change the password, friends, because more people are also looking for a ps4 account with free games.
Free Psn account generator
One more method of getting a free PlayStation account is by using a free PSN account generator. A Psn account generator is a tool that generates codes that can be used to get a free PlayStation account with ps plus. You can use these generators by entering your email address and choosing a password. Once you have generated the code, redeem it on the PlayStation website.
New Free Ps5 Account
I have seen many gamers looking for a specific account, like free ps5 accounts with games. So I am sharing here a list of Free ps5 game accounts. It contains all major games like a free ps5 account with FIFA 23, Fortnite, Roblox, call of Duty, Gta5, and all major games.
The benefit of Free Ps4 Accounts with Money
One of the major benefits of having a free PS4 account with money is that it provides access to all the latest games. The PlayStation Store allows users to purchase and download video games and provides discounts on selected titles. PlayStation Account can save gamers hundreds of dollars in game-related purchases over time, allowing them to increase their gaming library at a fraction of the cost.

Users can also purchase and download add-ons, expansions, and season passes for their favorite titles. The availability of free PS4 accounts with money allows gamers to accumulate substantial content over time at no additional expense.

In addition to providing access to games and other content, having a free PS4 account with money provides a greater level of social interaction. The PlayStation Network allows gamers to connect and share experiences with other players and form online communities.

The free accounts also allow gamers to access the community chat rooms on the network and engage in conversations with other members.
Features
The PlayStation 4 and the upcoming PlayStation 5 are two of the most powerful gaming consoles. Both provide gamers with several features that help improve their gaming experience. Here are some of the features of both PS4 and PS5:
Graphics:
The graphics capabilities of both PS4 and PS5 are some of the best available. The PS4 offers full 1080p resolution, while the upcoming PS5 can have 4K and 8K resolutions for an even more immersive gaming experience.
Processor:
Both consoles feature advanced processors allowing fast loading times, smooth gameplay, and real-time graphics rendering. The PS4 features an 8-core AMD processor, while the PS5 has a powerful 10.28 teraflop AMD RDNA 2 GPU.
Memory:
Both consoles offer generous amounts of RAM to ensure that games run smoothly and quickly. The PS4 comes with 8GB of GDDR5 RAM, while the upcoming PS5 will feature 16GB of RAM.
Storage:
The PS4 offers an internal hard drive with 500GB of storage, while the upcoming PS5 is expected to feature an SSD drive with up to 8TB of storage. Storage will allow gamers to store more games and downloadable content on their consoles.
Features:
Both consoles come packed with features such as streaming games and accessing media apps. The upcoming PS5 will also feature a new controller with adaptive triggers for improved precision, control, and virtual reality capabilities.
Online Features:
Both consoles offer access to popular online gaming services like PlayStation Network (PSN). The PS4 features cross-platform support, allowing gamers to play with others on different systems, while the upcoming PS5 will also offer online multiplayer capabilities.
Games:
The PS4 has a library of over 2,000 games, including popular titles like Grand Theft Auto V, Uncharted 4, and Horizon Zero Dawn. The PS5 is expected to feature a larger library of exclusive titles and backward compatibility with PS4 games.
How to create a PlayStation Plus account for free?
Creating a PlayStation Plus account for free is easy and only takes 10 steps. Here are the instructions:
1. Go to the official PlayStation website and select 'Sign Up.'
2. Enter your email address, a new PlayStation Network ID, and a strong password.
3. Choose your region and date of birth.
4. Select 'Next,' then confirm your email address by clicking the link sent to you.
5. log in to your new PlayStation Network account.
6. Select 'Account' then 'PlayStation Plus.'
7. Choose 'Join PlayStation Plus', then 'Start Your 14-Day Trial'.
8. Enter your payment details, then select 'Start Your 14-Day Trial' again.
9. Wait for the confirmation message, then select 'Continue.'
10. You have now successfully created a PlayStation Plus account for free! Enjoy your 14-day trial.
FAQ
Is A Playstation Network Account Free
A Playstation Network Account(PSN) is free. You must join PSN to use any of your PlayStation's online features, such as purchasing games from the shop or collecting trophies while you play.
You receive your PSN ID as your username when you sign up for PSN. Through this, other people can add you to their list of friends. When playing online, your PSN ID will also assist in identifying you.
Is there a free PSN account?
Creating a PSN account is free, but you must provide payment details for security concerns and your accurate date of birth when filling out the PSN sign-up page.
Can you play PS4 online for free?
Yes, you can play some free-to-play PS4 games without paying any money. If you want to play all the PS4 games, you will need a PlayStation Plus account, which costs $14.99.
What is PSN ID?
PSN ID is a unique name used to pinpoint you on PlayStation Network. If you don't know your PSN ID, you can find it by visiting your Sony account.
How do I get my free 2023 PlayStation Plus?
You cannot acquire the free 2022 PlayStation Plus account. However, to sign up for a free trial, click the "Join PlayStation Plus" tab and complete the form, including your payment information.
How do I keep PlayStation Plus games forever?
Many rumors say that you can play the PlayStation Plus game forever, but you can only keep it indefinitely if you continuously pay the PlayStation Plus subscription fees.
Do I lose my games if I cancel PlayStation Plus?
If you cancel the PlayStation Plus subscription plan, then, unfortunately, you will lose all of your favorite downloaded games. You can only access those games if you renew the PlayStation Plus subscription.
How does PlayStation Plus free work?
The PlayStation Plus free trial works only for a short time, based on the country where you live, and you only have some hours or days to redeem these games before they disappear.
Do You Need Psn To Play Fortnite?
You do not need a PlayStation Network (PSN) account to play Fortnite. You can play the game on any platform, including Windows, macOS, Xbox One, Nintendo Switch, and mobile devices.
Conclusion
In conclusion, we would like to say that various methods can be used to get a free ps4 acc. However, not all of them are equally effective. We recommend you go for the first method as it is simple and straightforward. Hope this article was helpful to you. Thanks for reading!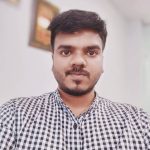 About Author
---
My name is Gaurav Saini. I have done B.tech in Computer Science From Guru Jambheshwar University(Hisar). I am a Professional Digital Marketer. And I have been doing SEO since 2018. I am a senior Seo Analyst at SarkariPocket.com. I manage this entire website like the content writing process. On-Page Seo, Off-page Seo Strategy. And I also write articles on this site related to the internet, technology & gaming.
Follow Me On Social Media:-