Free Roblox Items December 9, 2023
You've come to the perfect place if you want to decorate your Roblox avatar with some new stuff by using free Roblox items but don't have a lot of Robux. This post has covered every free Roblox item and outfit you can receive. Avatar accessories of every kind are available, including emotes, heads, necks, clothing, faces, caps, and a tonne more!
Apart from the methods mentioned in this article for free Roblox items 2023, there are other ways to obtain free items for your avatar. Below is a list of all additional ways to obtain items for your avatar without using Robux.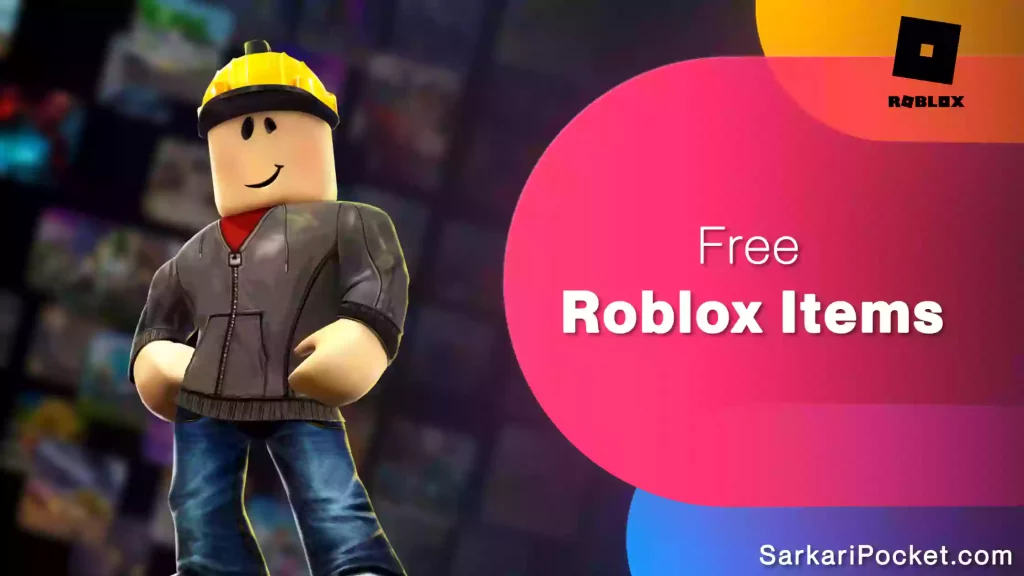 What Are Roblox Items?
Free shop items can be obtained without spending any Robux. Free things are frequently made available as part of a special campaign, and occasionally they only exist for a little period of time. So, Roblox items are the items in the stores of the Roblox games which you can get using Robux as an in-game currency and then give your avatar a new look.
Additionally, there are some free Roblox items as well which won't charge any Robux so you can save your Robux for some of the premium Roblox items.
Gift For Gamers
Why do Gamers Need These Items?
Roblox users have been able to create their own avatars since the game's launch, and this has been possible by using the Roblox items. Roblox items give each figure a specific and distinctive appearance. While some Roblox Items are available for free in the store, some need you to complete a challenge in order to get them.
The most attractive equipment, however, is rather expensive in Robux. At this point, the developers' generosity manifests itself in the form of codes, which players may exchange for special goods to add to their collections.
Recently Released Free Roblox Items
NEW: Nike Swoosh Sunglasses & Striker Shorts
The most recent update from NIKE LAND includes new Striker Shorts and Swoosh sunglasses, both of which are free to use! However, they don't immediately approach you. Instead, you must first unlock them in order to earn them. Leveling up in the Soccer game that you may play in NIKE LAND will provide you access to some great purple goods.
NEW: Sunsilk City Hair Items
In Sunsilk City, celebrate uniqueness, value effort, and become aware of the significance of mental health! By completing objectives in the Sunsilk City experience, you may obtain numerous hair pieces. So, once you complete a number of objectives in the exciting Sunsilk City, then you can easily get Sunsilk City Hair Items.
Strawberries & Cream Hat And Tennis Bag
You will have to navigate to the Wimbledon Shop within the Wimbleworld attraction so as to get a strawberries and cream hat, and a tennis bag. You can see the two things you can buy with Wimble Bux in the corner. Both the cap and the bag cost 100 coins each. These may be acquired by competing against other players in games or by using in-game codes.
TJ Crossover Bags, Pop Hoodies, Stripe Rugby Shirts
You will have to navigate to the Tommy Hilfiger Experience on Roblox so that you can obtain two TJ Crossover Bags. All you have to do to fill each bag in the game is gather 790 coins. Go to the in-game store after you have that amount and buy them there to obtain the item for your avatar!
You may also obtain a few hoodies and tees by playing the game.
Duolingo Bodysuit And Snapback Cap
If you want to get a free bodysuit and cap, you can do so by collecting a thousand coins for the Body Suit and two thousand coins for the cap, after which you can obtain two free things from the Duolingo Experience. Simply repeat the minigame in the experience as many times as necessary to gather enough money to buy the necessary products.
Canada Day Zippered Jacket
To get a wonderful new jacket for your avatar in honor of Canada Day, just go to the Canada Day Zippered Jacket and click the large green GET button! With the theme of Canada Day, your avatar would look amazing with the amazing zippered jacket.
Wimbledon Items
Wimbleworld, a brand-new Wimbledon tennis experience, has just been made available. You may obtain the Wimbledon Cap if you play the game and advance to level 2. Reaching levels 4 and 15 will also provide you access to stuff.
You may also get Sir Andy Murray's Cap, which is another cap. You must play the Strongman Simulator in order to obtain this item.
Gudetama Backpack
By playing the My Hello Kitty Cafe game and leveling up to 20, you may get the Gudetama Backpack, a Hello Kitty-themed item! So, all you need to do to obtain the Gudetama Backpack is to play the game mentioned above and improve the appearance of your avatar.
Read More Roblox Articles
Conclusion
You've come to the correct place if you want to design your Roblox avatar with some brand-new, inexpensive stuff. More than those mentioned in this article, there are other ways to obtain free items for avatars. With codes, which you can find on many Roblox Promo Codes pages online, you may purchase extra things.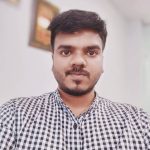 About Author
---
My name is Gaurav Saini. I have done B.tech in Computer Science From Guru Jambheshwar University(Hisar). I am a Professional Digital Marketer. And I have been doing SEO since 2018. I am a senior Seo Analyst at SarkariPocket.com. I manage this entire website like the content writing process. On-Page Seo, Off-page Seo Strategy. And I also write articles on this site related to the internet, technology & gaming.
Follow Me On Social Media:-