How to Make Netflix Auto Skip Intro on TV?
Do you love to watch Netflix's movies and web series on the big Tv Screen? But don't like its starting intro because it interrupts the joy of watching movies and web series.
So if you want to know how to skip the Netflix intro, you should read this article. Because here, we will tell you the exact step and processes to get rid of the auto-skipping process of Netflix on TV. So without wasting more, let's start our main article.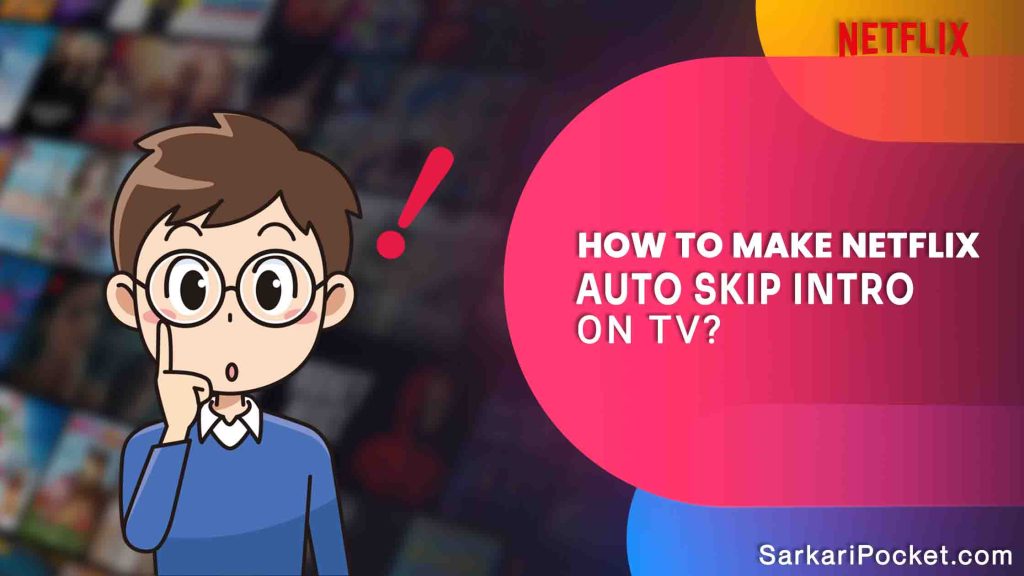 How To do Netflix auto-skip intro On TV?
If you are watching Netflix on your Tv, it must be an Android or smart tv. Unfortunately, there is no direct way to auto-skip Netflix intro on an Android or smart tv. Because the Netflix app doesn't allow any third-party app to auto-skip the intro, there is an alternative method that will help you skip the Netflix intro without touching the remote.
So guys, if you want to enjoy Free Netflix without the intro, instead of watching movies in the Netflix app. You just watch in Google Chrome Browser. Now you must be thinking, why should I use a browser instead of an App?
So the answer is, guys. Google Chrome browser provides an extension facility, and various extensions allow us to auto-skip the intro of Netflix. Now let's see how to install the extension and use it to skip the intro.
How To Install Netflix Auto Skip Extension To Chrome?
Various extensions are available on Google Chrome to skip the intro on Netflix. But I will tell you only the which most people use. So here, follow step by step process to install the extension.
1. First of all, open the Chrome browser on your tv. All smart tv don't use google chrome as a default browser. So if you don't find google chrome on your Tv, download it from the Google play store. After Downloading, install the google chrome browser and log in with your Google email id.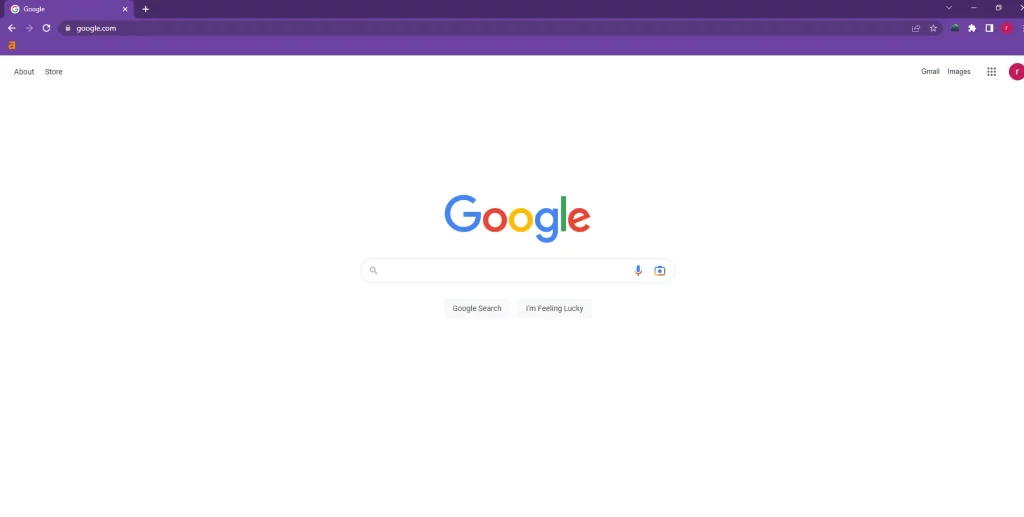 2. Now in the google chrome URL section, search for Netflix Auto Skipper. You have to click on the Title, which is Netflix Auto Skipper.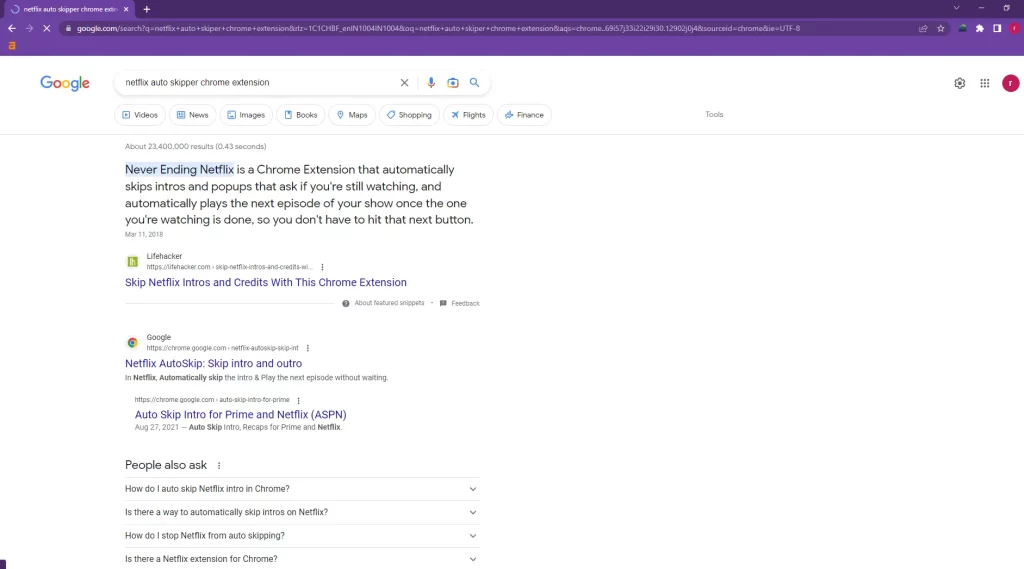 3. After clicking on click, you will see the option to add to Chrome. Click on that it will automatically install to your browser.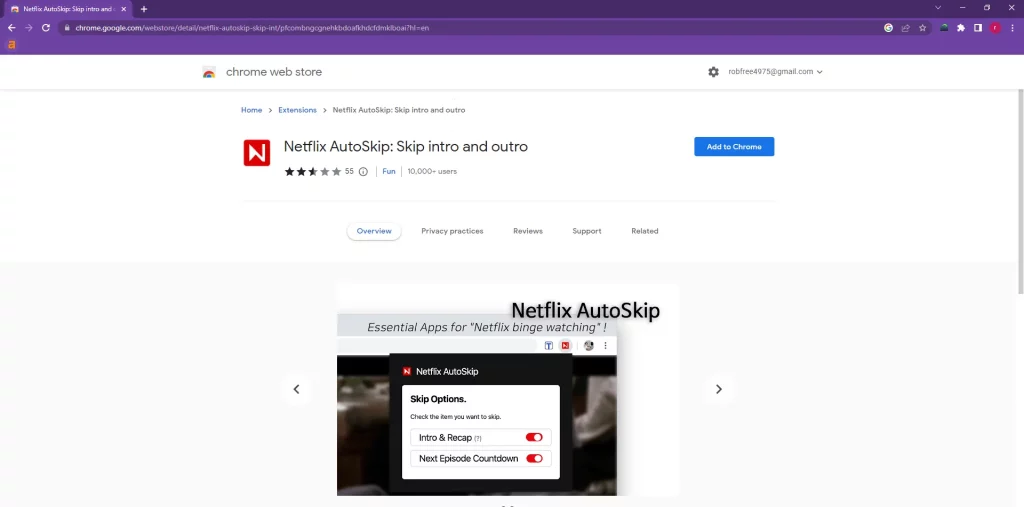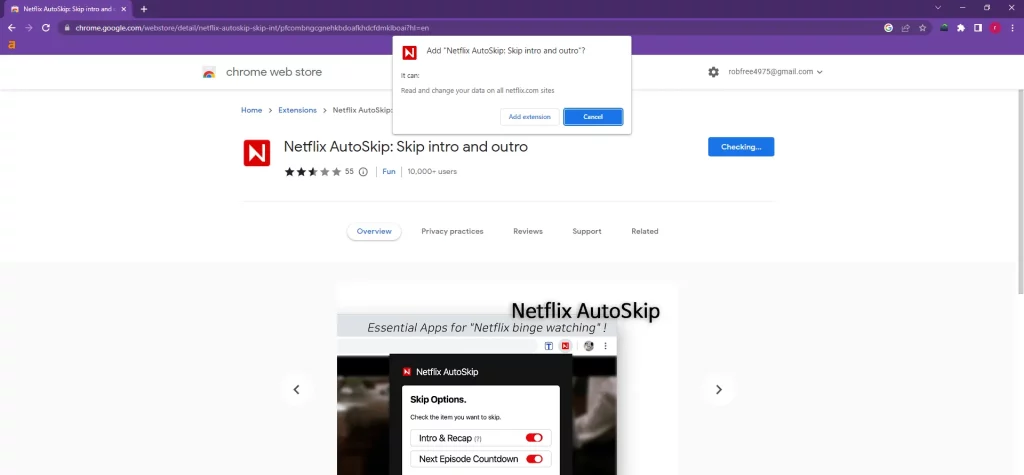 4. After installing the extension, it will look like this on the right side of your bookmark bar.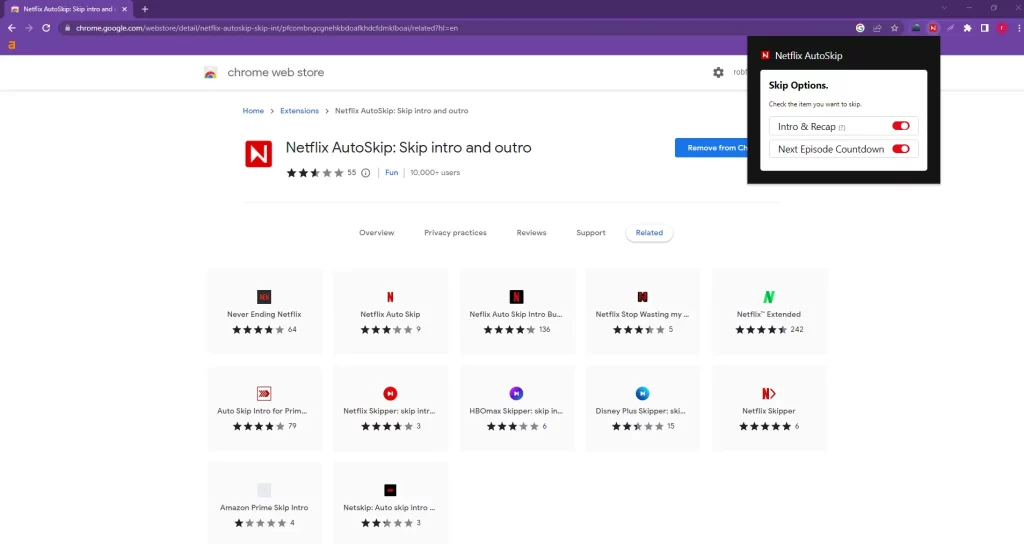 5. Now open Netflix and log in with your email id and password. You can also get free Netflix accounts. We have written a separate article on this topic. And play any web series and movie. Now you will see the magic here. Whenever the Netflix intro comes, it will automatically skip, and your movie and web series will continue.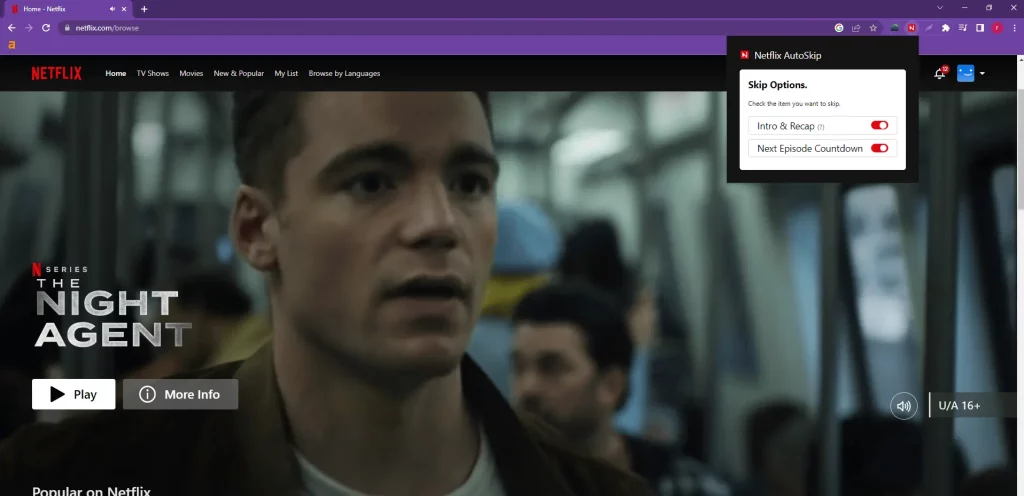 Conclusion
So that's it, guys; it was all about How to Make Netflix auto-skip the intro on TV? We hope you will like this article and enjoy Netflix movies and web series without interruption. Still, if you face any kind of problem, then let me know in the comment section. We will try to help you.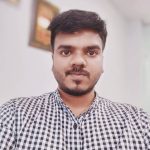 About Author
---
My name is Gaurav Saini. I have done B.tech in Computer Science From Guru Jambheshwar University(Hisar). I am a Professional Digital Marketer. And I have been doing SEO since 2018. I am a senior Seo Analyst at SarkariPocket.com. I manage this entire website like the content writing process. On-Page Seo, Off-page Seo Strategy. And I also write articles on this site related to the internet, technology & gaming.
Follow Me On Social Media:-