Top 10 Best Games like Maplestory
MapleStory is an online side-scrolling game featuring seven factions and five classes. It's a Massively Multiplayer Online Role-Playing Game. Maplestory is also a role-playing game set in a fantasy world.
Within the game, players get the choice of selecting a character. You can embark on adventures and complete missions while exploring the Maple World. There are battles to be had, with monstrous foes waiting to strike.
You can form a guild and work together to combat your foes. Players from all across the globe may engage with each other in this multiplayer gaming. If you like this game and are looking for similar games in 2023, look no further. Below this post, we have mentioned 10 similar games like MapleStory that are worth playing.
Join Us On Telegram For Daily Updates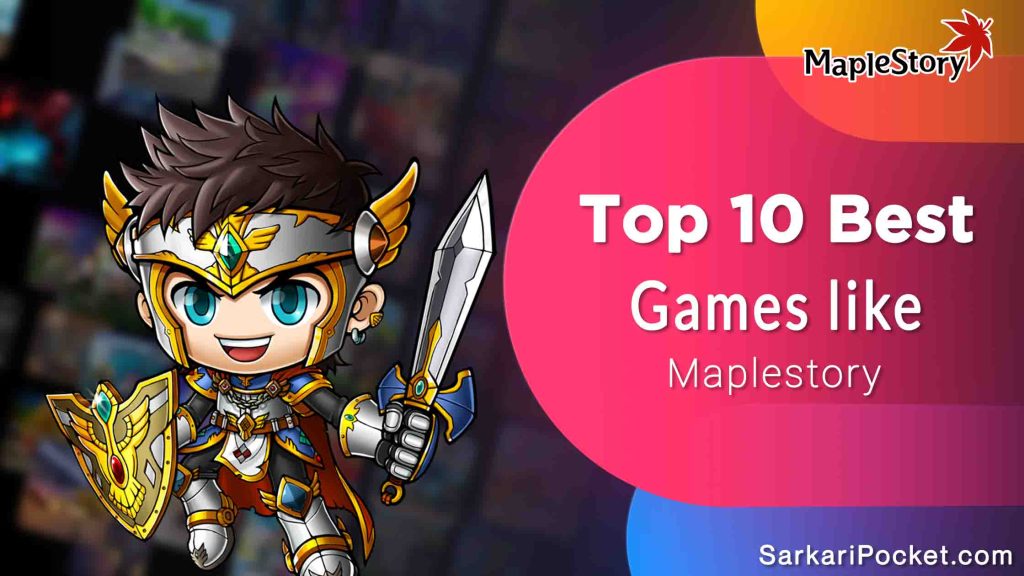 Also Read- The Top 10 MapleStory Private Servers
Top 10 Games like MapleStory
1. Soul Saver Online
Soul Saver Online is a 2D side-scrolling MMORPG with a design similar to that of the famous MapleStory. Soul Saver Online has been online since 2012. During that time, it has undergone many changes that have resulted in a large content library for users to explore and an emphasis on different PvP for lovers of battling against other players.
Soul Saver Online is in a fictional world where bad spirits have been steadily piling up over decades and finally reached a breaking point.
Read More:-Top 10 MapleStory Private Server
These spirits are indeed the spirits of evil individuals who, for whatever reason, we're unable to go on in the afterlife and instead choose to stay and create havoc among the living.
The world is now trapped in a vicious cycle, with little possibility of ever totally removing evil since the numbers have become uncontrollable. Your mission in this universe is to assist NPCs urgently needing a savior, which necessitates missions and boss battles.
2. Trickster Online
Trickster Online is a 2D fantasy MMORPG with adorable anime-inspired visuals that anime fans will like. You may pick from eight classes and upgrade to 12 stats to strengthen your character.
Trickster Online is ideal if you're searching for a game that emphasizes teamwork and cooperative objectives. It's an action-adventure MMO side-scrolled that lets users play many classes on the same account.
PvP isn't emphasized in the game. You mostly concentrate on getting your character to level 400. While this may appear to be a lot of slogging, there is plenty of missions & content to look forward to while gaming.
You may also play some small games if you need a break from leveling up. Trickster Online is worth checking out if you want to take other gamers along on your thrilling trip.
3. Dragon Saga
At first glance, Dragon Saga, formerly known as Dragonica Online, appears to be a conventional side-scrolling game until you realize it is
3D, allowing you more control over your character's movement. It has a wealth of knowledge and four distinct starting courses from which to choose.
With an initial release in 2009 and 2010, Dragon Saga provides a side-scrolling feel to the MMO genre. While it is a side-scrolling MMO, Dragon Saga avoids the traditional 2D visuals in favor of a 3D side-scrolling MMO.
Dragon Saga is set in a world of abundant magic, and dragons wander the terrain and sky above human civilization.
Long-established humans and dragons have lived in relative peace in their worlds in recent years, thanks to the end of the decades-long Dragon War.
Peace was not to be, however, as the Dark Dragon Elga revolted against the current Dragon Lord and led an attack into the human realm in retaliation for his capture by a group of heroic heroes during the conflict.
4. Flyff
Flyff is one of the most long-running fantasy MMOs on the market, having debuted in 2005 and boasting almost a decade of material ready to be discovered by new and returning players.
As the name implies, the game's distinctive selling point is its flying system, which makes flight your primary mode of transportation for exploring the vast game world.
Flyff is a lovely experience, and considering the game's long history, there is enough stuff to enjoy in terms of missions and game settings, all presented in the trademark anime 3D aesthetic.
Flyff is also a very social game, with guilds, parties, weddings, and even a student system allowing players to interact with one another.
Daily events, a unique hoarder scheme for gathering items, private shops for trying to sell your wares to other gamers, animals, monstrous aspects, PvP, and, of course, the key selling point of flight across the continent are all available in Flyff for those having to look to take breaks from the MMO progression curve.
5. Dungeon Fighter Online
Dungeon Fighter Online is a 2D combat MMORPG with a vintage aesthetic. With its fast-paced battle style, it will remind you of old-school adventure arcade games.
Thanks to the game's numerous career classes and advances, you'll have enough to do and attempt in Dungeon Fighter Online. Several difficult tasks must be completed.
DFO is a game that is certainly worth checking out, even if the retro aesthetics aren't particularly appealing at first. You may ultimately love the game's old-school vibe and its large globe.
Also Read-Maplestory Rose Clipping Guide
6. Elsword Online
Elsword is a 2D action MMORPG featuring a fun battle system and a retro beat-them-up flair. This action-packed online game offers good and vivid visuals with no dull times.
You may play Elsword alongside other players to complete stages and co-op tasks. You may also compete in an exciting PvP encounter against other players to see if you can get to the top of the game's rating system.
You could equip and accessories your character that makes them better. There are several characters to pick from, so you'll find a job that matches your playing style.
7. StarBreak
By combining platforming principles with a science fiction environment and rogue-like difficulties, StarBreak creates a unique 2D MMO experience. Consequently, the game contains MapleStory-like characteristics, Metroidvania vibes, and all of the MMO standards of community and dungeons.
In a reality where the merciless Watcher has wiped out humanity, you'll be resurrected as a spark to seek vengeance due to the strong human-created AI that existed before the extinction disaster.
The four-game shells, which operate as game classes, each with unique attacks, equipment, attributes, and play styles, form the cornerstone of your StarBreak adventure.
Wildfire, a ranged fighter unlocked just at the start of the game and loves to shoot at foes from behind cover, will be your first such shell, depending on good speed and a large weapon ammo capacity.
8. Spiral Knights
Spiral Knights is a cooperative game that takes influence from Zelda while also providing an MMO-style experience emphasizing cooperative play.
Spiral Knights were initially accessible to play in your browser. Still, due to its dependency on Java, it has been abandoned, leaving only the downloaded client available through the official website or Steam.
In Spiral Knights, players take control of a knight from the Spiral Knight Order as they explore the planet Cradle and its dungeons in the name of the Order.
After completing a well-designed tutorial that covers all of the major elements, players will be taken to Haven, the main city, where they may buy things, accept dungeon tasks, and engage in other MMO activities.
Spiral Knights' main gameplay aspect is dungeons, although there are several levels for players to conquer with others that, include combat, riddles, and even severe boss encounters.
9. Tree of Savior
Tree of Savior features a quaint and attractive graphic style that seeks to evoke the atmosphere of Ragnarok Online and other classic MMORPGs. Similarly, it looks to blend elements of the action RPG genre, including a top-down vision and combat reminiscent of the genre.
As you go on a hunt for the goddesses of the planet, which is currently in turmoil owing to demon invasions, your trip will take you over a landscape of magnificent visuals. The game's style, which has an amazing visual with anime undertones, stands out the most.
As a result, in addition to extensive player personalization choices, there are attractive and engaging non-player characters to engage with.
Active hunting, friends, manufacturing, groups, plus condition effects are among the other typical MMO aspects included in Tree of Savior, guaranteeing that it has all the necessary elements for Ragnarok Online fans to succeed.
10. Mabinogi
Mabinogi lets you construct your own animation life in an environment jam-packed with information, features, and possibilities while focusing on social aspects.
Since its inception in 2008, Mabinogi has continuously delivered on its promises of personalization, anime style, and large-scale friendship groups for MMO gamers.
The main Mabinogi experience is around fetched quests, public outreach, adventure, and merchant activities, all centered on character advancement via the game world of Erinn.
Mabinogi was also one of the first MMOs to provide class resets, allowing players to test out new game classes without starting over from the beginning, and is now a popular feature in the genre.
This Rebirth concept is especially essential in Mabinogi because of the game's abundant talent and life abilities, allowing you to avoid feeling trapped by your previous life selections.
Also Read-Maplestory DPS chart 2023
Conclusion
So these are some of the best games, like MapleStory, for playing in 2023. These games will provide you with a superb gaming experience. They're simple to use, and anybody may enjoy them.
You may expect an interesting experience as they're all comparable to Maplestory. Playing games is crucial for unwinding after a long day at work or school. Pick a game and give it you're all.
FAQs
Is MapleStory M the same as the original MapleStory?
Although MapleStory M is extremely similar to MapleStory, MapleStory M has a mobile-friendly Autoplay function that allows characters to automate some of the game's most basic activities and missions, such as slaying monsters.
Maplestory is what kind of game it is.
Wizet, a South Korean company, created MapleStory, a free-to-play 2D side-scrolling multiplayer online battle arena role-playing game. Several versions of the game are accessible for different nations or regions, each released by a different company, such as Nexon.
Is MapleStory kid-safe?
This game may become addictive; it's as if once you start playing, you can't stop; attempt to teach self-control since quitting requires a lot of self-control; your child should play more than one game; it's fine if your child likes this game, but they should enjoy other games as well.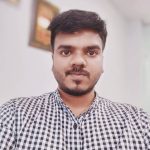 About Author
---
My name is Gaurav Saini. I have done B.tech in Computer Science From Guru Jambheshwar University(Hisar). I am a Professional Digital Marketer. And I have been doing SEO since 2018. I am a senior Seo Analyst at SarkariPocket.com. I manage this entire website like the content writing process. On-Page Seo, Off-page Seo Strategy. And I also write articles on this site related to the internet, technology & gaming.
Follow Me On Social Media:-